Past Exhibition
Go West Said A Small Voice: Gustave Baumann and Dreams of New Mexico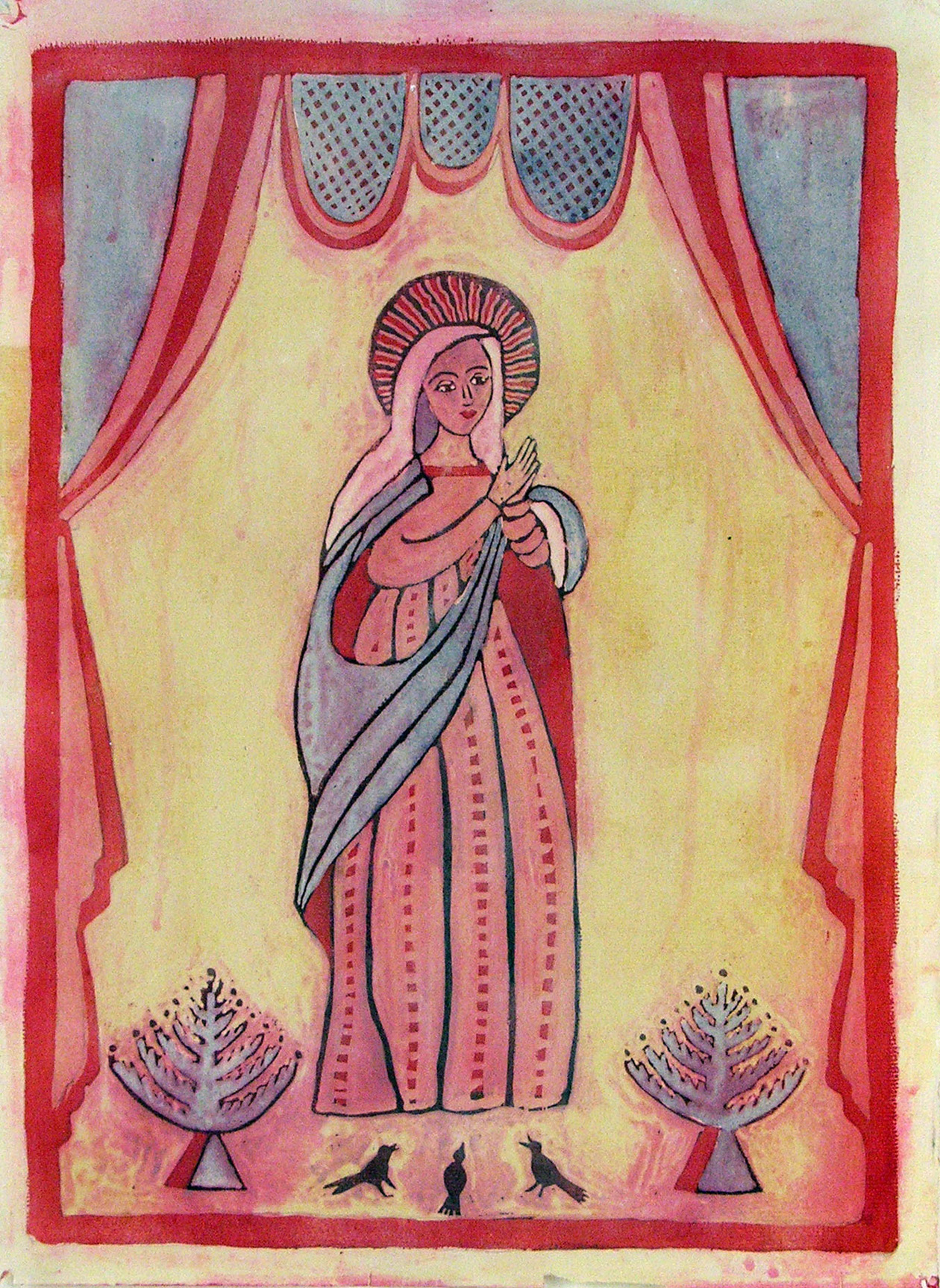 Manville Chapman, The Virgin, 1938, block print and gouache on paper, 17 x 12 1/2 in.
In 1918, Gustave Baumann moved to New Mexico where the formidable yellow and red landscapes and wide-open skies dramatically changed his aesthetic, shifting his palette from monochromatic neutrals to the brilliant and vibrant colors that have come to define his western landscapes. Baumann also encountered a diverse cultural environment unlike anything he had experienced before.
From the carved and painted santos and the churches and chapels of the Hispanic Southwest, to the Native dances and the Cochiti figures he collected, Baumann's work was inspired by the cultural range of the region.
This exhibition explores Baumann's iconic landscapes and his works influenced by the mission churches and the cultures of the Native pueblos.
Baumann was one of many artists whose work was radically transformed by the land and the people he encountered in the West. Baumann and his contemporaries experienced New Mexico in a variety of ways, and the exhibit includes works by colleagues such as Marsden Hartley, Ansel Adams, and Gene Kloss, as well as contemporary artists who represent the cultures that inspired Baumann.
Go West Said A Small Voice:
Gustave Baumann and Dreams of New Mexico
Gustave Baumann's Book of Saints:
A Conversation with Tom Leech and Carmella Padilla
Educational Activities
Installation Images