Current Exhibition
Rick Dillingham: To Make, Unmake, and Make Again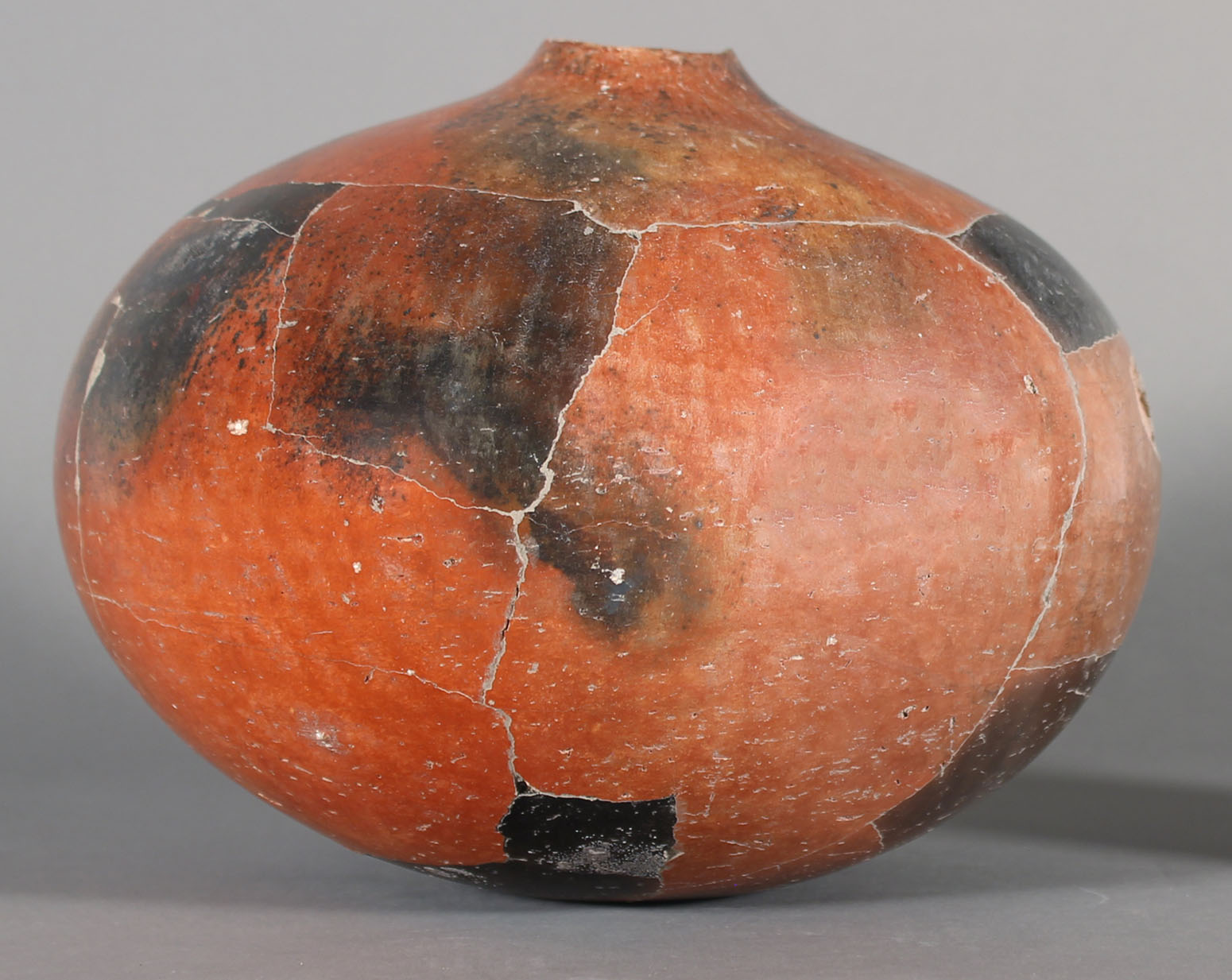 Rick Dillingham, Globe, 1977, kiln fired reassembled glazed ceramic, 8 1/2 × 10 1/2 × 11 in. Collection of the New Mexico Museum of Art. Gift of the Richard James Dillingham Estate, 1996 (1996.22.1). © New Mexico Museum of Art.
A prominent fixture in the Santa Fe arts community, Rick Dillingham was a scholar, author, collector, curator, dealer, and ceramic artist who was firmly grounded in the tradition and canon of Southwest ceramics. After his death in 1994 due to complications from AIDS, Dillingham's collection of ceramic artworks was distributed across multiple institutions in central New Mexico and the United States, with some of his works being homed as far as the Victoria and Albert Museum in London, United Kingdom.
To Make, Unmake and Make Again brings works from Dillingham's ceramic practice into conversation with his personal collection of artwork and Indigenous ceramics to examine the role collecting had on his artwork, and to tell the story of his evolution as a maker and community collaborator. This exhibition assembles the largest concentration of Dillingham works from across his artistic career, and will feature a number of works that have not been seen since his death. Alongside items from Dillingham's personal collection of artworks, this exhibition will also feature ephemera from lectures and presentations given by the artist, letters from fixtures in the American craft and ceramic canons Hal Riegger and Charles Fiske, and correspondence from Dada artist Beatrice Wood.
To Make, Unmake, and Make Again will be on display in the New Wing at the New Mexico Museum of Art's location on the Plaza from October 6th, 2023 to June 16th, 2024.