Current Exhibition
Shadow and Light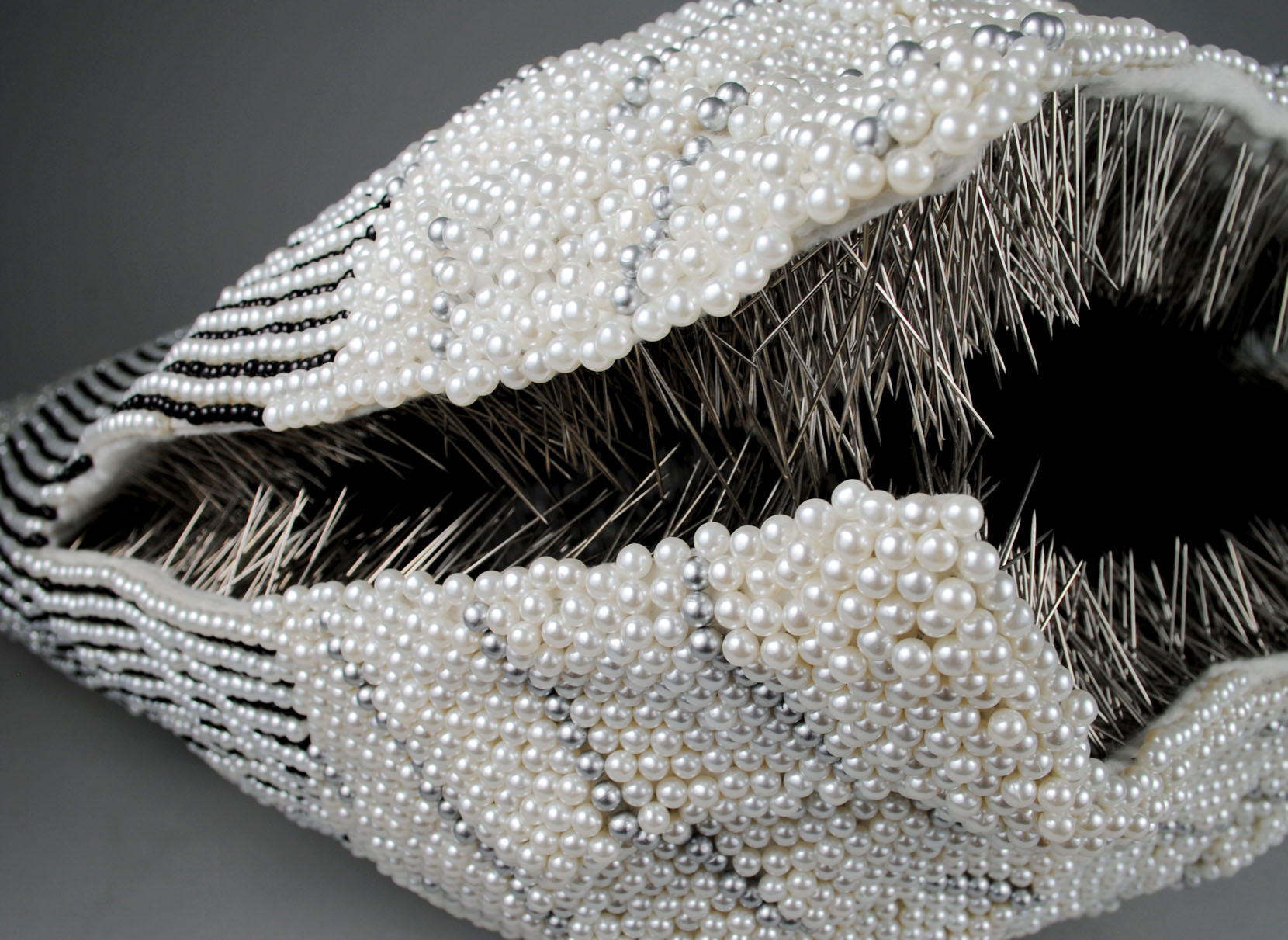 Angela Ellsworth, Pantaloncini Double Untitled (Agnes) (detail), 2019, 42,648 pearl corsage pins, colored dress pins, fabric. Courtesy of the artist and Modern West Fine Art.
Shadow and Light, the inaugural exhibition at the Vladem Contemporary plays upon the famed New Mexico light which is credited for attracting artists and photographers to the region for decades. More importantly, the theme illustrates one of the original notions behind the founding of the New Mexico Museum of Art—the belief that the impact of the arts is far greater than simple replication and illustration. The arts engage the big ideas and experiences of human life.
While the light of New Mexico is commonly associated with representational landscape paintings, the West has also nurtured and attracted artists who struggled to capture and express more than mere naturalistic representation in their artwork. Filling two galleries of the newly constructed New Mexico Museum of Art Vladem Contemporary, the exhibition looks at artworks from the mid-20th century through the present day with an eye towards the West and Southwest, and this desire for a visual experience that could convey more than the empirical. Transcendental Painting Group members and acclaimed New Mexico artists Emil Bisttram and Florence Miller Pierce are at the start of an arc that unfolds to reinforce the connection between the work the Museum of Art has always supported and trends in contemporary art practice and art history. In this specific case, connections are drawn between the nonphysical realms the TPG aspired to, the perceptual experience of the light and space movement, physical engagement of early land art, and contemporary projects like the indigenous futurism of Cochiti artist Virgil Ortiz.
The following artists are included in this exhibition:
Larry Bell
Emil Bisttram
Lee Bul
Judy Chicago
Ron Cooper
Constance DeJong
James Drake
Angela Ellsworth
Joe Goode
Harmony Hammond
Nancy Holt
J P 제피  (formerly Jen Pack)
Jennifer Joseph
Yayoi Kusama
Agnes Martin
Florence Miller Pierce
August Muth
Virgil Ortiz
And in collaboration with:
Morgan Barnard
Soojin Choi
Elias Jade Not Afraid
Simon Levin
Justin Paik Reese
Kamden Storm
Helen Pashgian
Charles Ross
Leo Villareal
Erika Wanenmacher
Susan York
Norman Zammitt