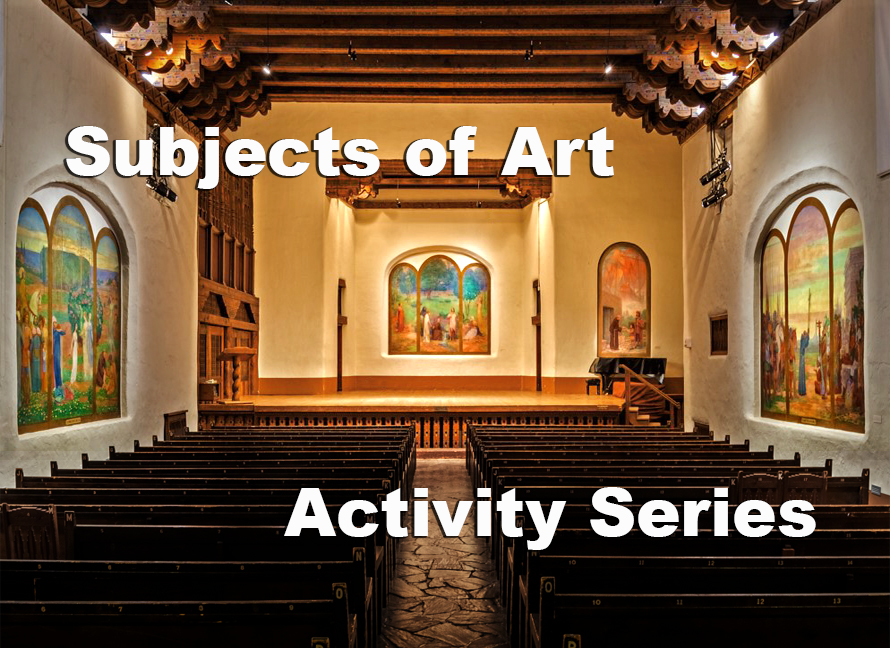 Subject, form, and content comprise the three basic components of a work of art. In general, subject may be thought of as the "what" in a piece of art: the topic, focus, or image. The most common subjects of art include people (portraiture), arrangements of objects (still-life), the natural world (landscape), and abstractions (non-objective). The Subjects of Art activity series introduces you to each of these subjects of art, and instructs you in composing your own artworks using the key elements of each approach.
How to Draw a Portrait
In the exhibition, For America: Paintings from the National Academy of Design, artists are represented by both portraits and landscapes they created. A portrait is an artistic representation of a person, such as a drawing, photograph, or sculpture. Portraiture is one of the most popular genres for artists.
Click Here to Get Started in English
Click Here to Get Started in Spanish
How to Compose a Still Life
Throughout history, still-life work has been one of the most popular types of art. While they are arranged in many ways, still-life composition is the building block for drawings, paintings, and photography. Follow the basic rules in the workbook below to create a successful still-life of your own!
Click Here to Get Started
How to Create a Non-Objective Artwork
Non-objective art is defined by its use of geometric forms that suggest simplicity and purity. By using shapes, patterns, sharp edges, and often bright colors, non-objective art displays interesting and imaginative work. In this activity you will explore creating non-objective art by employing the basic principles of art and design.
Click Here to Get Started
How to Draw a Landscape
A landscape is an artwork whose primary focus is natural scenery, such as mountains, forests, rivers, and rocks. A landscape can take many forms, including a drawing, a painting, a sculpture, or an etching. In this activity you will learn how to create your own landscape drawing with just three simple materials: paper, a drawing tool, and the landscape itself!
Click Here to Get Started in English Click Here to Get Started in Spanish